Lotto India Raffle
The Lotto India Raffle randomly selects five winners every month to receive a share of the ₹40,000 fixed prize. Unlike a lottery draw, this prize is guaranteed to be won. All Lotto India participants are automatically entered into the Lotto India Raffle. Simply purchase at least one panel for the main Lotto India draw.
Select 'Play Now' from the banner below to choose your numbers for the next Lotto India draw, or use the Quick Pick option for a randomly-generated set. Once you select 'Add to Cart' and pay for your entries, you will also be entered into the Lotto India Raffle.
How it Works
All Lotto India main draw participants are automatically entered into the Lotto India Raffle. Each panel purchased in the main draw equates to one raffle entry, so the more Lotto India panels you purchase, the better chance you have at winning the raffle.
The ₹40,000 prize is split and paid directly into the online lottery account for all five winners, who each receive a payment of ₹8,000. This can then be used to enter future Lotto India draws, or withdrawn into your personal bank account. For more information on claiming prizes, please visit the How to Claim Prizes page.
Winners are required to provide a photo of themselves capturing the moment when they found out about their special Lotto India Raffle win, along with a few words describing how that felt. This will then feature on our 'Winners Wall' below.
Winners Wall
These are the latest winners from the Lotto India raffle that shared their thoughts after winning the guaranteed prize. The winners wall will be updated with all the new winners when they come forward and claim their prize.
Mr Vetal
Yes!!! I got something first time!

Mr Barauah
My pic after read your the message of win with happy moments with the attachments, Thank you lotto India team

Mr Sakkan
So happy to win!

Mr Prajapati
I am happy and lottery ticket.my winning prize. My family members all happy.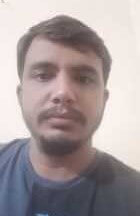 Mr Verma
My pic after read your the message of win with happy moments with the attachments.
Ms Jana
I feel very lucky and happy to win this lotto India raffle. I hope to win jackpot one day.
Mr Churmure
It just amazing to win reward on Lottery World, that too this my first time.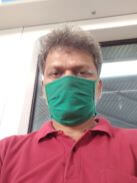 Mr Joshi
I feel very happy. I am surprised, but I am happy.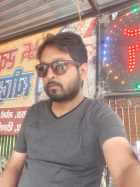 Ms Bhardwaj
I was so happy to know that I won this Lotto India Raffle prize. Thank you so much Lotto.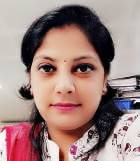 Mr Kumar
I am thankful to God who made me won for some amount. I am wish to won a big jackpot. Here I am attaching a pic when I was at Gurudwara Sahib in the morning and I received your mail.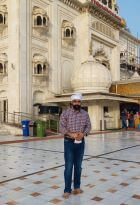 Mr Gollapalli
It felt so good that I got selected as a winner in the Lotto raffle. My joy knew no bounds. Thank you.
Mr Koorts
My best day ever. Won the Indian Lotto. Thank you Lottery World.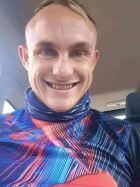 Mr Dhepe
Ohh, I am so lucky and happy. Thanks Lotto India.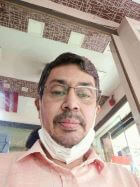 Mr Vikas
I feel great hearing that I won the lottery and even I cant believe it. It makes me believe that I could win lottery otherwise I had lost confidence. It's great news for me. Thank you Lotto India. I love you.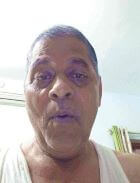 Mr Mukherjee
Wow, I am really surprised to know that I have wone the Lottery World Raffle prize. I like to play Lotto India Jackpot lottery. Thank you Lottery World, thank you very much.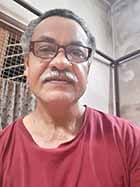 Mr Shah
This is indeed a wonderful surprise from out of the blue! Thank you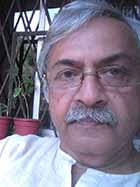 Mrs Rout
I am really thrilled and excited to know about my winning in lotto India raffle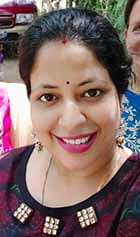 Mr Sangameswaran
Wow. Great. Was doubtful if I'd ever win.......Thanks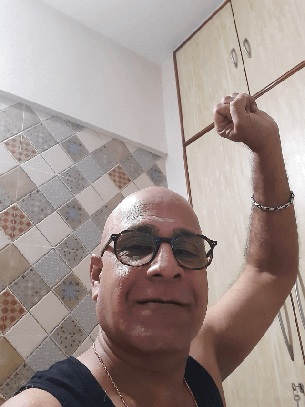 Mr Hazra
I was very happy when I won 8000inr!
Mrs Nambiar
I was awestruck when I came to know that I have won an amount of 8000 rs through Lottrey World which was beyond my expectations. Hope to win more in mere future and wish others Good Luck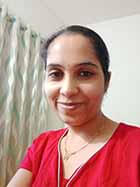 Mr Savalam
If I win the jackpot I will help my family and 100 others. Thanks a lot.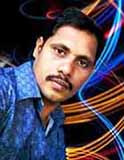 Mr Bheniye
Very happy as won 'monthly Lotto India Raffle'. It is financially great help. Thanks!

Mr Krishna Moorthy
It's a great pleasure that I have won lotto India raffle and help me financially in this situation.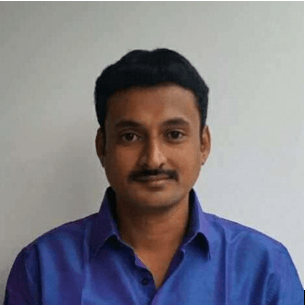 Mr Jaise J
It was really a surprise when I hear that I won the prize, I couldn't express my happiness.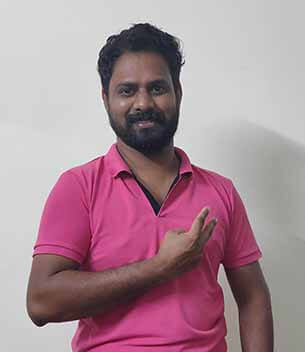 Mr Dhuri
Super excited to know about this. First time in my life I have won a lottery! Can't wait to play and win more.