Lotto India Raffle
The Lotto India Raffle randomly selects five winners every month to receive a share of the ₹40,000 fixed prize. Unlike a lottery draw, this prize is guaranteed to be won. All Lotto India participants are automatically entered into the Lotto India Raffle. Simply purchase at least one panel for the main Lotto India draw.
Select 'Play Now' from the banner below to choose your numbers for the next Lotto India draw, or use the Quick Pick option for a randomly-generated set. Once you select 'Add to Cart' and pay for your entries, you will also be entered into the Lotto India Raffle.
How it Works
All Lotto India main draw participants are automatically entered into the Lotto India Raffle. Each panel purchased in the main draw equates to one raffle entry, so the more Lotto India panels you purchase, the better chance you have at winning the raffle.
The ₹40,000 prize is split and paid directly into the online lottery account for all five winners, who each receive a payment of ₹8,000. This can then be used to enter future Lotto India draws, or withdrawn into your personal bank account. For more information on claiming prizes, please visit the How to Claim Prizes page.
Winners are required to provide a photo of themselves capturing the moment when they found out about their special Lotto India Raffle win, along with a few words describing how that felt. This will then feature on our 'Winners Wall' below.
Winners Wall
These are all the winners we have had from the latest Lotto India raffle that took place at the end of March 2021. In total five winners were selected and when we hear from them you will find a picture and their winning quote below!
Mr Krishna Moorthy
It's a great pleasure that I have won lotto India raffle and help me financially in this situation.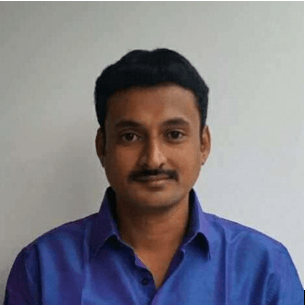 Mr Dhuri
Super excited to know about this. First time in my life I have won a lottery! Can't wait to play and win more.