Restricted Countries
Lotto India can be played in India and all over the world. However, there are some countries where the game is not available due to local laws and restrictions. Unfortunately, this means that it is not possible to play in these locations without using a proxy server to mask your location. A VPN can be used to change the location your browser is using the internet from and therefore suggest you are in a different country to the one you are actually in, whilst also making your internet connection much safer to potential threats. To download the best VPN available in the world, click here.
How to setup a VPN
To download a VPN and start playing online, follow the steps below.
1. Click here to open Express VPN and then click the 'Get ExpressVPN' Button
2. Choose which plan you would like to sign up for. It is cheaper per month to sign up for a longer amount of time, and all accounts have a 30-day money back guarantee if you are not happy with the service provided
3. Once you have signed up you will receive a welcome email with a link to setup the VPN. Click this link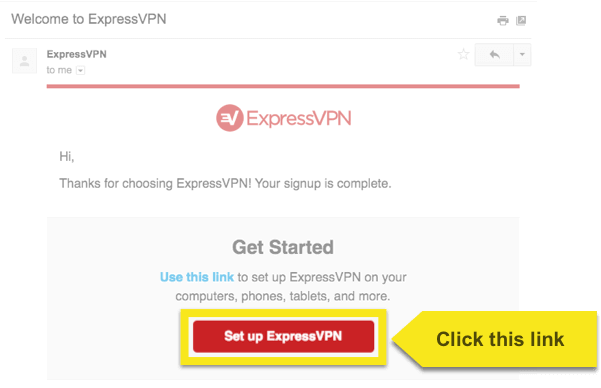 4. Select the device you are using to download the user agent

5. Double click the download file on your computer to begin the installation

6. You will be prompted to install your activation code which can be found in your account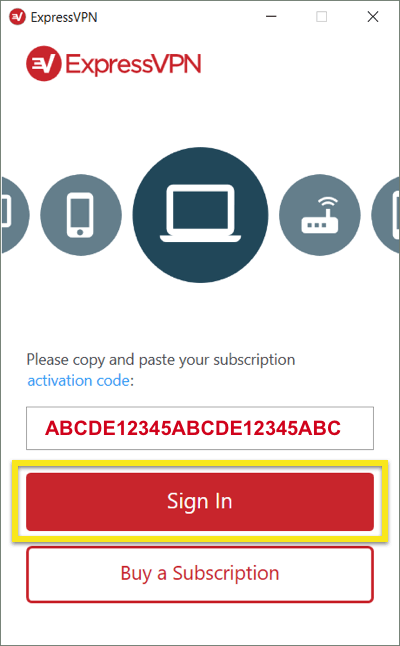 Your VPN should then be installed and ready to turn on and off whenever you wish. You will see an On Button which you need to click to turn on the VPN, and from then on you will be browsing from the country shown below the switch. Make sure to choose a country that is not in the restricted countries list below.
Check here to see if your VPN is working and you can play online:
You still cannot play online. Follow the steps above again or contact us for more help.
Once you have done all this then return to the tickets page and you will be able to play online!
For the full list of restricted countries, click here
Afghanistan
Australia
Belgium
Bulgaria
Cuba
Cyprus
Czech Republic
Democratic People's Republic of Korea
Denmark
France

(including: Reunion, Martinique, Guadeloupe, French Southern Territories, French Guiana, French Polynesia and New Caledonia)

Greece
Greenland
Hong Kong
Iran
Iraq
Israel
Italy
Lithuania
Malaysia
Myanmar
Palestinian Territory
Poland
Romania
Serbia
Singapore
Slovakia
Slovenia
Spain
Sudan
Syria
Turkey
USA

(including: US Virgin Islands, Puerto Rico, Guam, American Samoa, Northern Mariana Islands and US Minor Outlying Islands)

Yemen
Why Can't I Play In These Countries?
Although Lotto India's rules state that anyone over the age of 18 can play, certain laws in the countries above restrict users from taking part in international lotteries, including Lotto India. Unfortunately, this means that it is not possible to play in these locations without using a proxy server to mask your location.